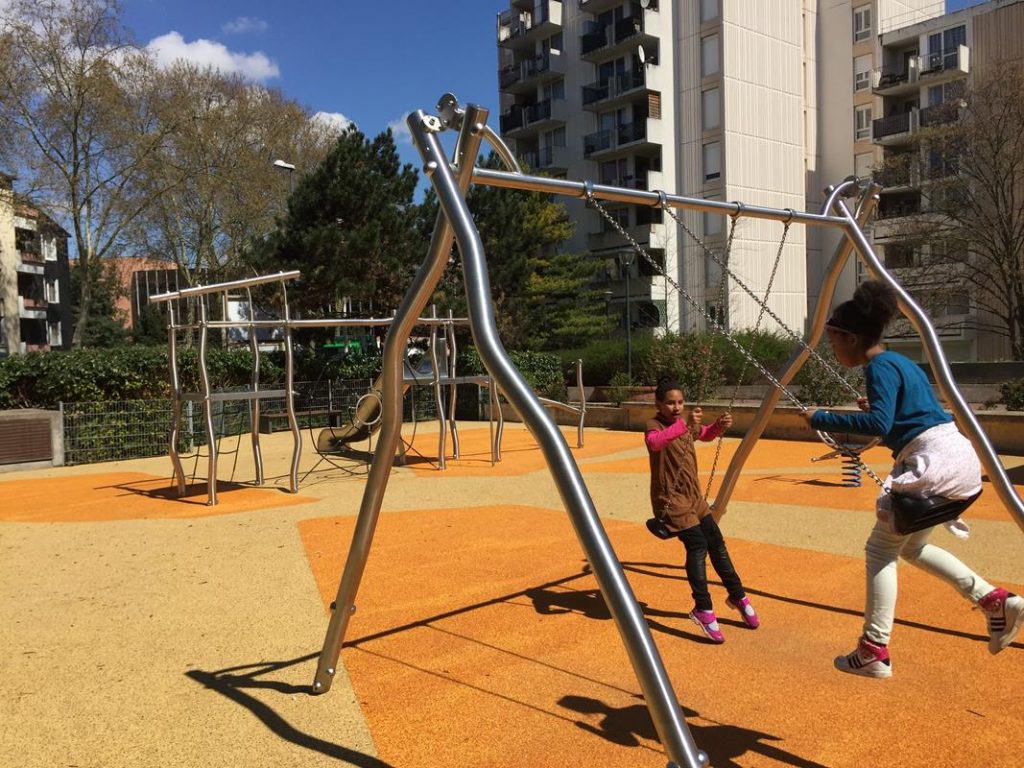 Carisma
Our Carisma playground equipment looks just a little different and really can be installed almost anywhere. In addition, the curved poles stimulate children's imagination. Nice!
Playful twists and turns
Children aged 5-12 years can enjoy the various Carisma playground units to the full. Instead of traditional straight poles, Carisma uses twisted poles, which encourage children to develop their own games. These poles can be anything … This means these abstract playground units can be installed anywhere, because they encourage children to make up their own stories.
Carisma playground equipment is modular, making for fast and easy expansion with playground equipment from the same series. There are fourteen different Carisma playground units on which children can climb, slide, wobble, balance, hang and swing.