Waterplay equipment Plons
Article 1080
Children are guaranteed hours of fun with Splash, because once they hit the buttons on the water unit or press on the adjacent consoles, water comes spraying, splashing or bubbling from various pipes or special shower heads. The Splash is safe for smaller children because the water continuously drains away.
The Plons is a large interactive water play unit that consists of water, push buttons and light elements controlled by a computer. In addition, the computer controls functions such as automatic shutdown of the water unit in bad weather and flushing out the pipes. The computer also controls three different games – connected to three separate consoles next to the water unit. The Plons is also safe for smaller children, because water drains immediately.
Play elements: climbing nets, water troughs, shower heads and illuminated push buttons on/next to the water play unit. The Plons is standard equipped with red climbing ladders. The steps are covered with EPDM rubber and the sides of the lader are made of rope.
Play values of Plons:
Meeting & Fantasy
Playing in water
Climbing
Exercise
Benefits of the Plons:
Safe because water drains away.
Stimulates children's interaction and fantasy.
Ropes are available in the colours: red, blue, green and black.
EPDM rubber is available in multiple colours.
Available in any standard RAL colour.
TÜV certified.
Dimensions
(LxWxH)
5.8 x 4.69 x 3.24
Tags
Waterplay Waterspelen
Article
1080
Description
Waterplay equipment Plons
Age category as of
5
Age category up to
10
Length of equipment
5.8 m
Width of equipment
4.69 m
Height of equipment
3.24 m
Safe zone length
5.7 m
Safe zone width
6.74 m
Fall height
1.44 m
Foundation m2 (min. calculation)
38.418 m2
Total weight
1965 kg
Heaviest part
1516 kg
Number of people
20
Assembly hours (couple)
16uren00
Construction materials

RVS 304 (100)_x000D_
_x000D_
Furnish playground?
We are happy to help you
Our specialists will be happy to show you the possibilities and provide you with tailor-made advice.
Ask question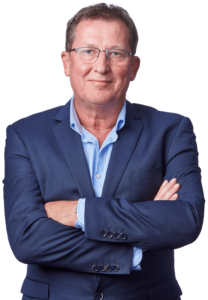 Contact details
IJslander B.V.
Oude Dijk 10
8096 RK Oldebroek